About
My Name is Priscilla" appeared in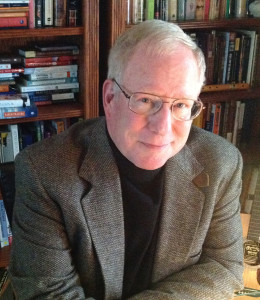 Spinetingler in April, 2010. A second story, "Plastic Soldiers" was featured in the anthology Speedloader (Snubnose Press, 2011). Dave is a member of the Horror Writers Association. He's currently working on a new techno-thriller novel The Oasis at the Bottom of the Sea.  When not writing, Dave loves speeding along country roads in his Miata, or hiking the trails at Unity Village, Missouri.
Prior to becoming a writer, Dave worked as a software developer and project manager for the Federal Aviation Administration. Before that, he worked for General Public Utilities at the Three Mile Island nuclear station (NO, he did NOT cause the accident… but he knows who did.)
Before that, he served in the United States Navy as a nuclear reactor operator, and was stationed aboard the ballistic missile submarine Sam Houston.
Dave resides in Lee's Summit, Missouri.
Check out my author page on Facebook.